The Venom $10 Million GTD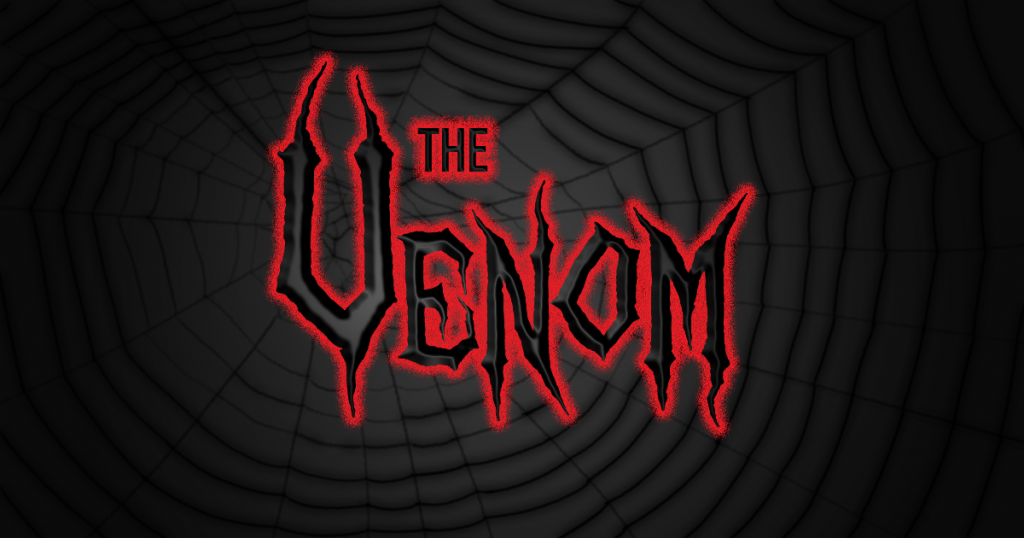 The Venom is PokerKing's biggest $2,650 buy-in tournament with a $10 million guarantee. Satellites start at $0.11!
In 2019, the tournament was included in the Guinness Book of World Records. The PokerKing room guarantees that the winner will receive over $1,000,000 during the next The Venom tournament.
The tournament schedule is published in advance in the PokerKing game client, as well as on our social networks.
$10 million guaranteed — ties with our biggest tourney ever
The winner gets life-changing money
Five Day 1 flights to choose from
Qualifiers from as low as $0
Staking feature very popular during the Venom
Tournament Schedule
The Venom with $2,650 buy-in and $10,000,000 guarantee in 2023 will be running between July 20th and August 3rd. It'll have 5 flights with the same structure:
Starting stack — 300,000 chips (187.5 bb);
Late registration — 28 levels;
20 minutes blinds;
Plays until the end of level 28 (9 hours and 20 minutes gameplay plus breaks).
All flights started at the same time of day — 1:05 pm ET. Their schedule was:
Day 1A — July 20th, 2023;
Day 1B — July 23rd, 2023;
Day 1C — July 27th, 2023;
Day 1D — July 29th, 2023;
Day 1E — July 30th, 2023.
The surviving players in each flight will move on to the Day 2 — Main Event, which started at 1:05 pm ET on July 31st, 2023. The Day 2 will be lasting 47 levels (approximately 11 hours).
The third day will start on August 1sy and will be playing until the final table.
Ways to Qualify
Each PokerKing player had an opportunity to qualify for the tournament through paid satellites or freerolls.
The cost of satellites to the tournament starts from $0. These free satellites are called "Venom Fever" and allow 750 players to try their luck at PokerKing's biggest tournament without paying any money.
Another option for playing The Venom is the Step and Skip tournaments, which allow you to progress from a $0 buy-in tournament to a $2,650 Main Event ticket.
For players who have already made their first deposit, there is an opportunity to win a ticket to The Venom in the fast "Blitz" satellites, buy-ins for which start at only $0.11.
If you want to try your luck and win a ticket to the Venom, try the slot machine in the tournaments lobby for only $0.01!
The Venom with our MTT Staking feature
This is the tourney where our Staking feature available. Staking allows you to buy a portion of another player's buy-in, getting you in the action without playing a single hand. Players can also choose to 'get staked' and lower the cost and variance of playing in the Venom.
The staking feature is 100% backed by WPN which eliminates all risks normally associated with staking. It's safe, easy, and so much fun.
To learn more about Staking, visit the wiki page here.
Venom Tickets Terms and Conditions
Once you qualify to Day 2, you are not permitted to register into any other Day 1 flight. There is no option to play a separate Day 1 after you've qualified to obtain a bigger stack.
You can't sell your primary ticket, only players with multiple tickets may sell extras.
If you have won multiple Venom tickets that you wish to sell, you may do so at whatever price you and the buyer agree upon. To do this, both parties must email: [email protected] from their email address registered to their WPN player account, confirm the price agreed and that they're willing to purchase/sell.
If you have one entry and wish to purchase additional entries, you may do so. If the extra entry (or entries) isn't used by the end of late registration on the last Day 1 during the upcoming Venom tournament, you must wait until the next Venom tournament.
Only $2,650 Venom tickets are transferable. Tickets of any other kind for any other tournament are non-transferable and will expire within a year of their date of issue.
$2,650 Venom tickets are to be used exclusively for Venom tournaments.
Players may only use one Winning Poker Network account to play the $10 Million Venom tournament.
Players who have more than one ticket across multiple Winning Poker Network accounts must contact customer service to transfer their tickets to one account only before Day 1A.
Players who fail to contact customer service to have their tickets combined into one account will automatically forfeit all tickets when the tournament begins, and all their Winning Poker Network accounts will be permanently banned.
Any winnings will be forfeited from players who have been discovered playing the $10 Million Venom from more than one Winning Poker Network account.
Deal-making at the final table is permitted.
PokerKing reserves the right to change the terms and conditions within a reasonable timeframe prior to the event.