Mobile Poker on Android and iPhone
There are two versions of the mobile client:
Web version without installing the client (for iOS and Android).
Mobile application for Android.
How to start playing in the web version?
Go to PokerKing.com and click "Login".
Enter your username and password and click "Login".
In the "Poker" section, click "Deal me in!".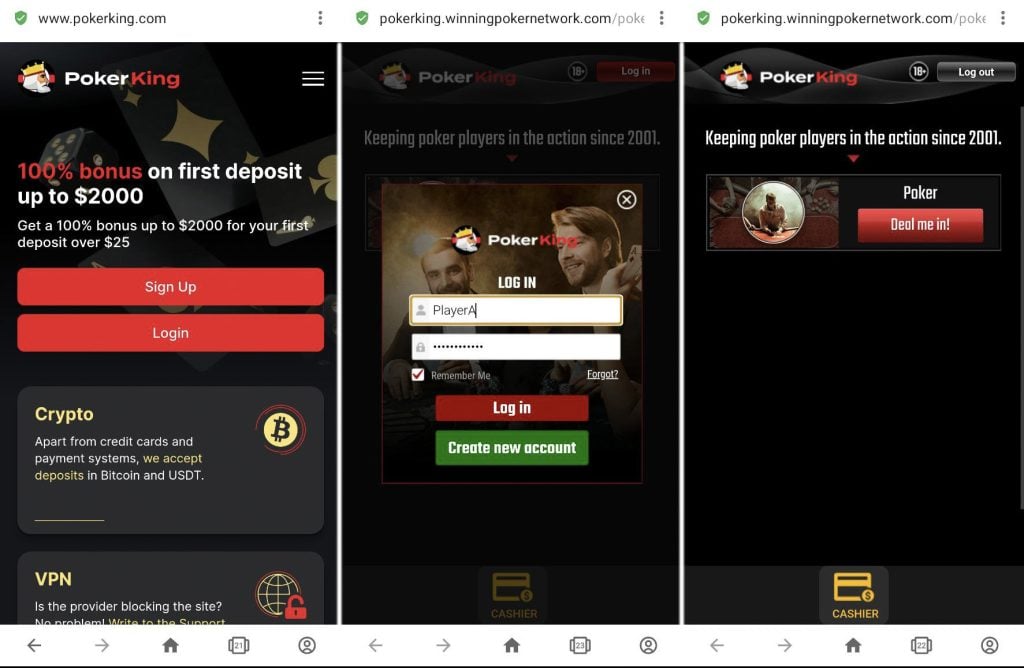 What games are available on the PokerKing Android mobile app?
You can play four tables at the same time.
Is it possible to play tournaments (MTT) in the web version?
No. The web version of PokerKing does not support MTTs.
Is it possible to play cash in the web version?
No.
How to Download the PokerKing App on Android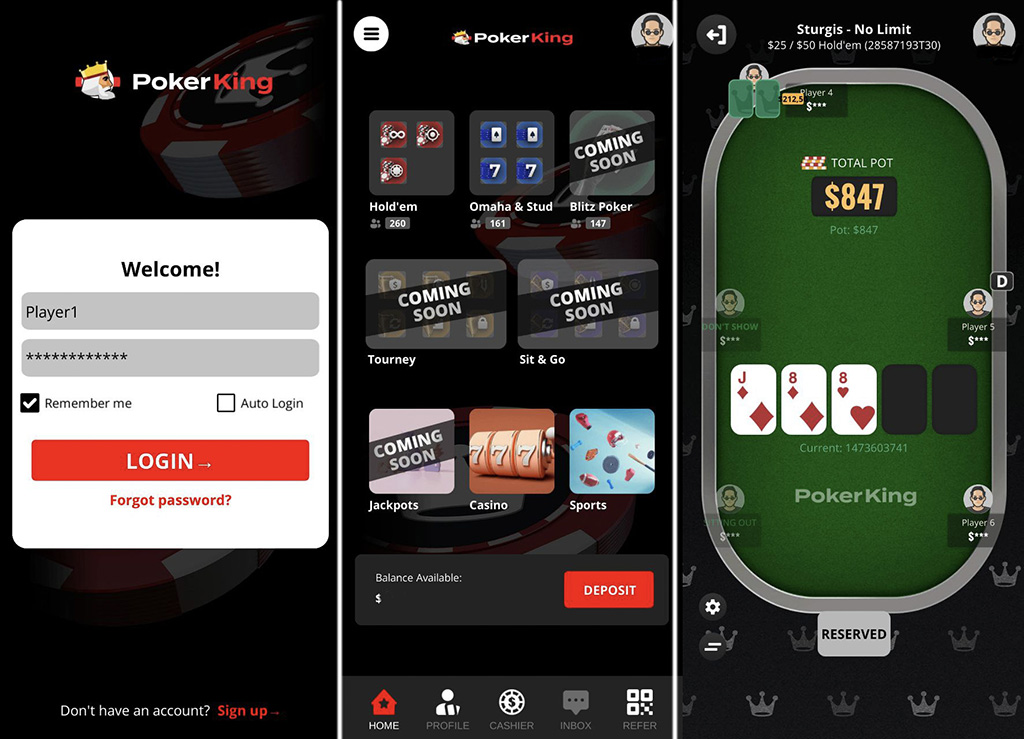 You can download the PokerKing app for Android here.
Is there a PokerKing mobile app for iPhone?
No. For now, iPhone users can only play the web version.
Frequently Asked Questions
Is it legal to play mobile poker?
Online poker is legal in many countries around the world. You need to find out for yourself whether the game is legal in the country where you are at the moment. Legally, playing on a mobile device is the same as playing on a computer.
Is it free to play on a mobile device?
Playing at PokerKing on mobile devices is free.
What happens to my cards and money if the Internet connection is interrupted on my phone?
The room is not responsible for the Internet connection on the user's device. At the end of the timeout, the cards will be mucked.