What is Blitz Poker?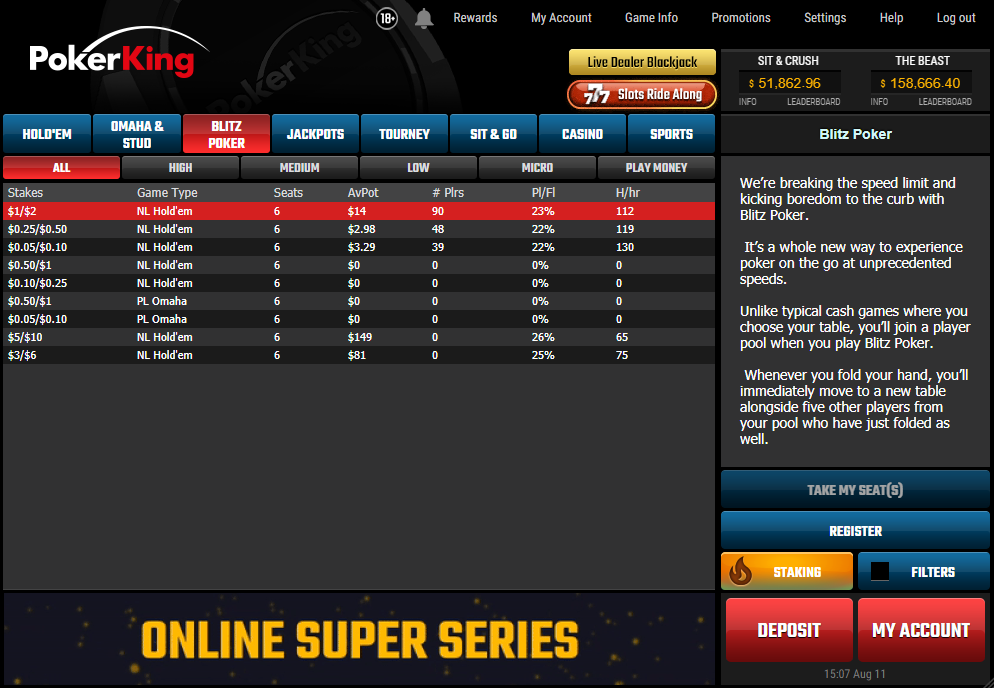 Blitz poker is a fast poker format that will allow you to enjoy your favourite game at the maximum speed. You no longer have to wait for the next hand to begin after the cards are discarded. Whenever you fold, you immediately move to a new table along with five new players from your pool who also just folded.
You can find Blitz poker tables in a separate tab in the lobby of PokerKing.
Advantages:
The fast pace of the game allows you to play twice as many hands in less time
No long pauses between hands
Exclusive to No Limit Hold'em 6 Max tables
New sensations from the game at maximum speed