Bomb Pots Cash Game Tables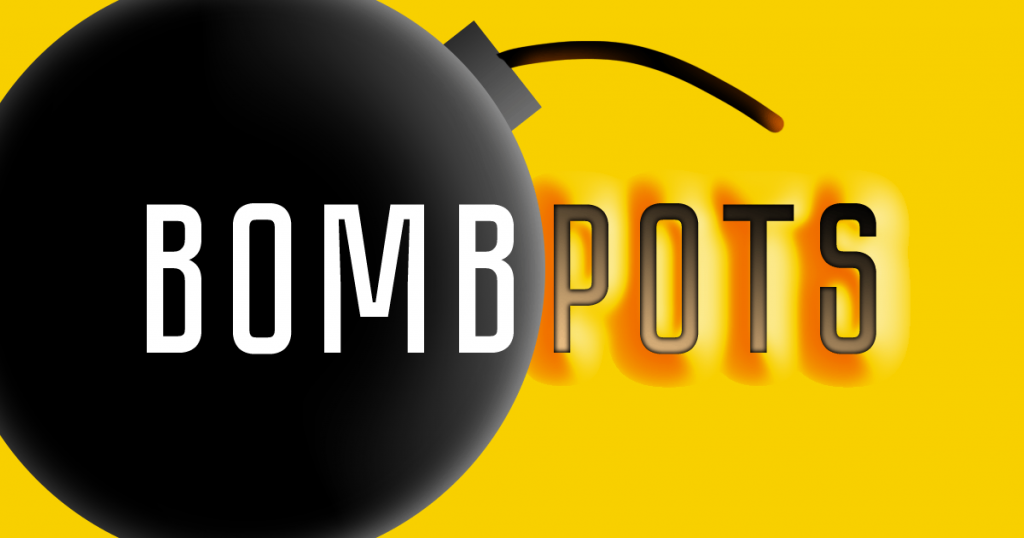 Bomb Pots are special cash tables on PokerKing. They are highlighted in the lobby with a special icon and are available for all stakes. At Bomb Pots tables, the game goes according to the usual rules until the "bomb explosion" occurs.
How does Bomb Pots work?
Four times an hour, "a bomb explodes" randomly at the table:
Before the start of the hand, each player at the 9-max table bets 2 bb, at the 6-max table bets 5 bb.
After that, the players are dealt hole cards, and all players see the flop. The game continues as at a regular table.
Bomb Pot makes the game less predictable and more aggressive.
Where can I find the Bomb Pots tables?
Tables are present at all limits of PokerKing cash tables. They are marked with a bomb symbol in the "Limit" column: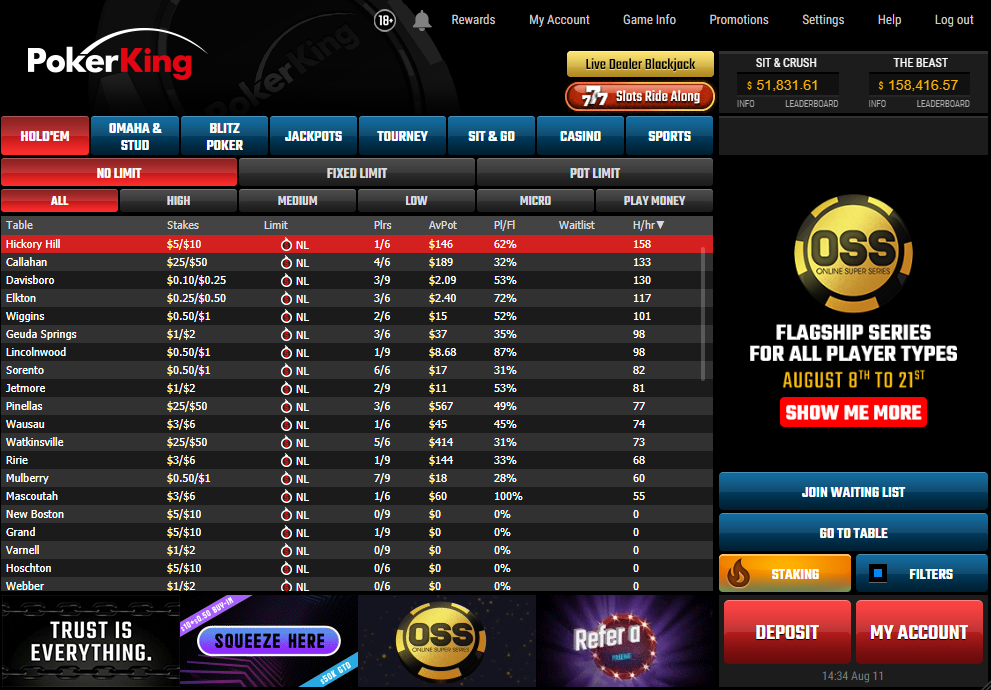 Use the filter ("Filters") in the lobby to display only Bomb Pots tables in the list.
Terms & Conditions
All players at the table participate in Bomb Pot, regardless of the option "waiting for big blind". After the end of the hand, players will automatically return to the waiting mode.
The information on this page is valid as of September 15, 2022.