Capped Tables (CAP)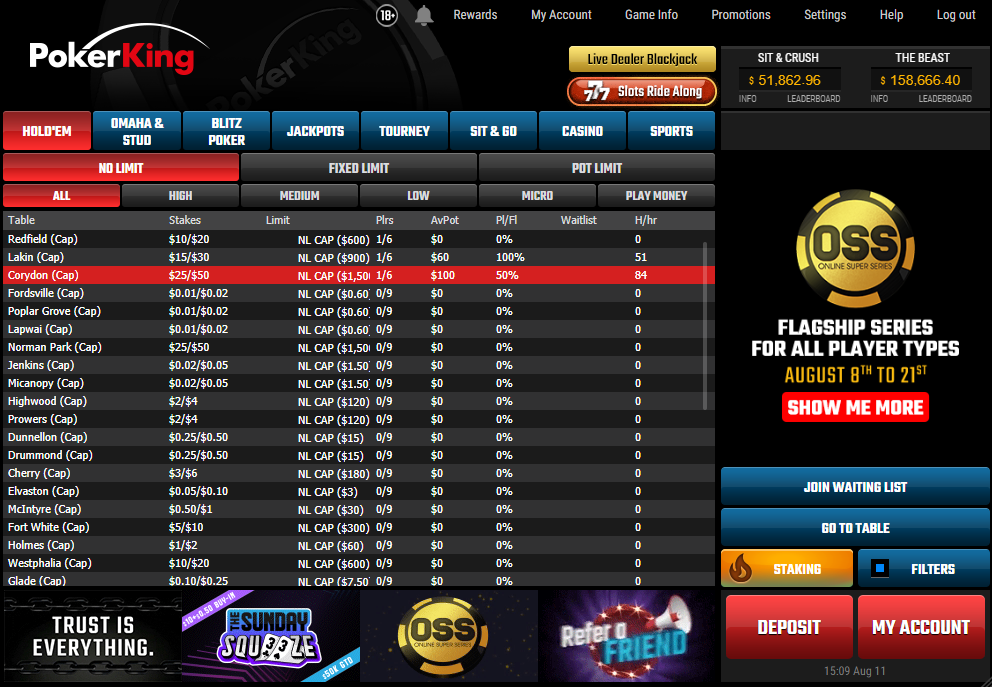 CAP tables are special tables with a limit on the game stack. You can play at a high limit table with big blinds, while all players will have a stack limited to 30 big blinds.
How it works:
Tables are marked in the lobby with "$CAP" in the "Limit" column.
The size of bets and the size of the pot are limited.
Table limits range from $0.01 to $25/$50
Example: At a $5/$10 blind table, the bet limit is $300 (30 big blinds). If you have $1,000 in your stack and you go all-in, your stake will be $300 and the remaining $700 will be returned to you.
CAP tables allow players to try out a more expensive game without too much risk to their bankroll. Players at these tables can be aggressive.