KO Tournaments
Knockout tournaments (KO and PKO) are MTTs and SNGs in which a cash prize (bounty) is awarded for knocking out each opponent.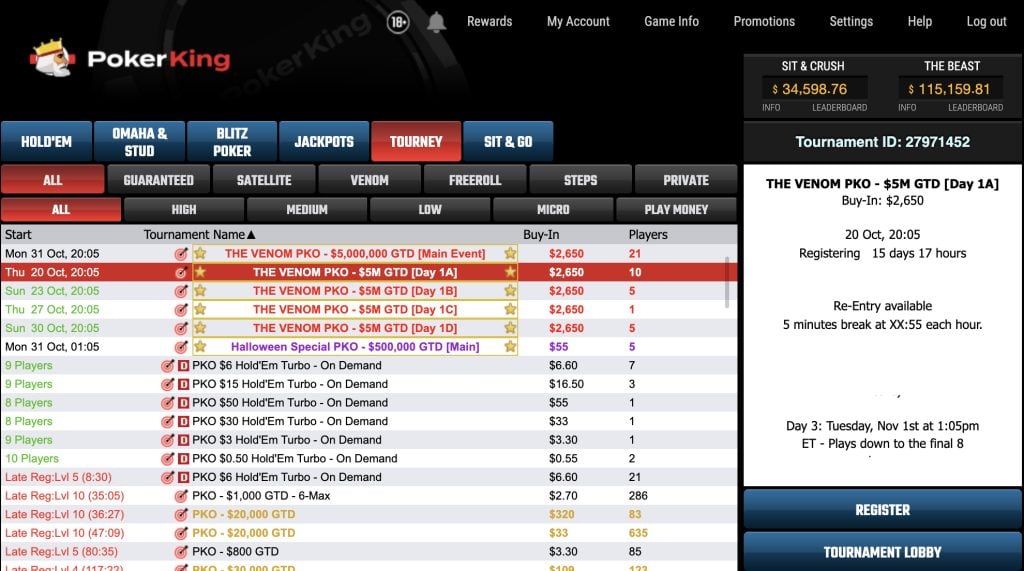 In tournaments with knockouts, the prize pool is divided into two parts:
Tournament prize pool — distributed depending on the finishing place;
Bounty prize pool — distributed based on the number of eliminated players.
There are two types of KO tournaments at PokerKing: regular KO and progressive KO (PKO).
The player's bounty is unchanged in regular KO tournaments. For example, in a $20 + $2 tournament, the tournament prize pool is $15 and the knockout prize pool is $5.
Let's say a player knocked out four opponents. The knockout reward will be $20.
The size of your own bounty increases with each new player eliminated in PKO tournaments.
For example, in a $100 + $9 tournament, $50 is added to the total prize pool and $50 is added to the bounty prize pool.
For knocking out a player, $25 is awarded, another $25 is added to your own bounty. Players will now receive $50 for knocking you out of a tournament instead of $25. The more players you knock out, the higher your own bounty will become.
Information about the amount of the knockout bounty appears on the screen immediately after the knockout. The size of players' knockouts is displayed next to the nicknames.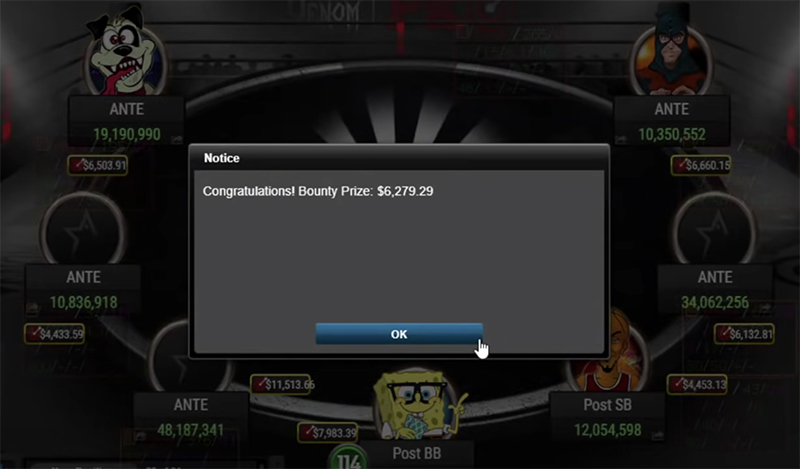 How to find knockout tournaments in the lobby
Use "FILTRES" — "Bounty Knockout".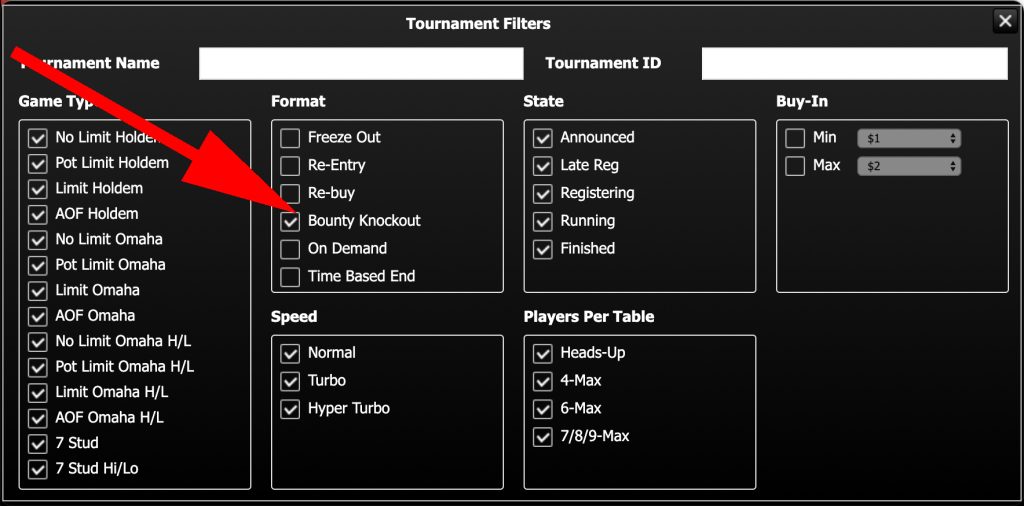 PokerKing's biggest PKO tournament is the $2,650 The Venom PKO $5M GTD with a $1,250 starting bounty.