Auto Balance Top-Up
For a comfortable game at the PokerKing cash tables, there is an auto top up function that allows you to keep the stack at the maximum amount after each hand.
To enable the function, go to the table settings section, go to the "Buy/In/Top Up" tab: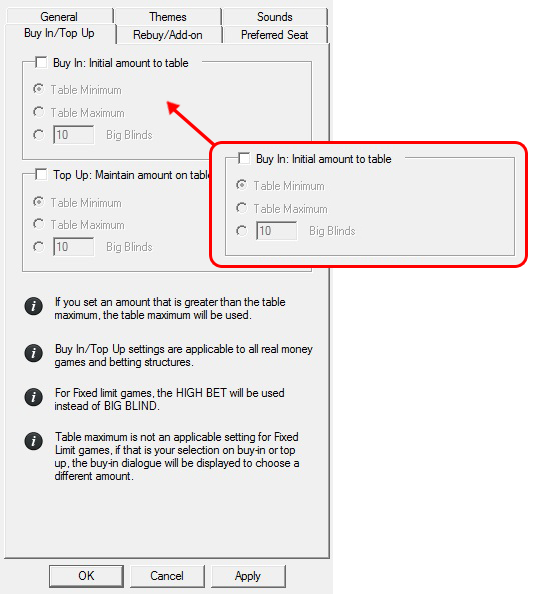 When activating the function, you can set the required amount of automatic top-up. It can match:
the minimum stack at the table
the maximum stack at the table
the specific buy-in you choose in the big blinds
If you have the auto top-up function enabled, the system will replenish your game stack to the selected amount, after the completion of each hand.
In the same section, you can set up the automatic buy-in function to quickly join the table.