Tournament Tickets
Tournament tickets allow you to take part in a tournament without paying a buy-in. Tickets can be obtained through satellites, special PokerKing promotions or sweepstakes.
You can choose to pay for the entry with a tournament ticket at the time of registration for the tournament.
In this example, you can see the registration in the $5.50 tournament for a player who has 2 tournament tickets of the corresponding denomination: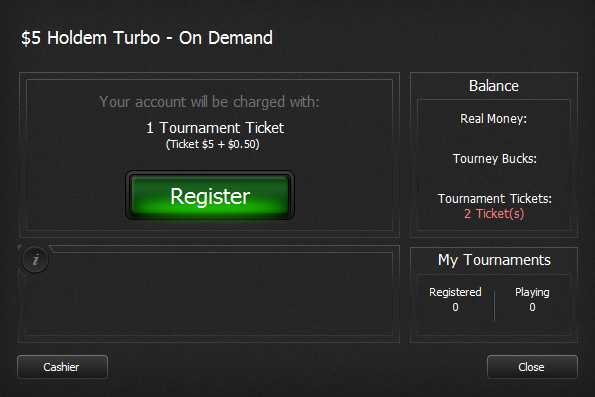 You can check which tournament tickets you have available in the "Ticket Manager" section, which is located in the "My Account" menu: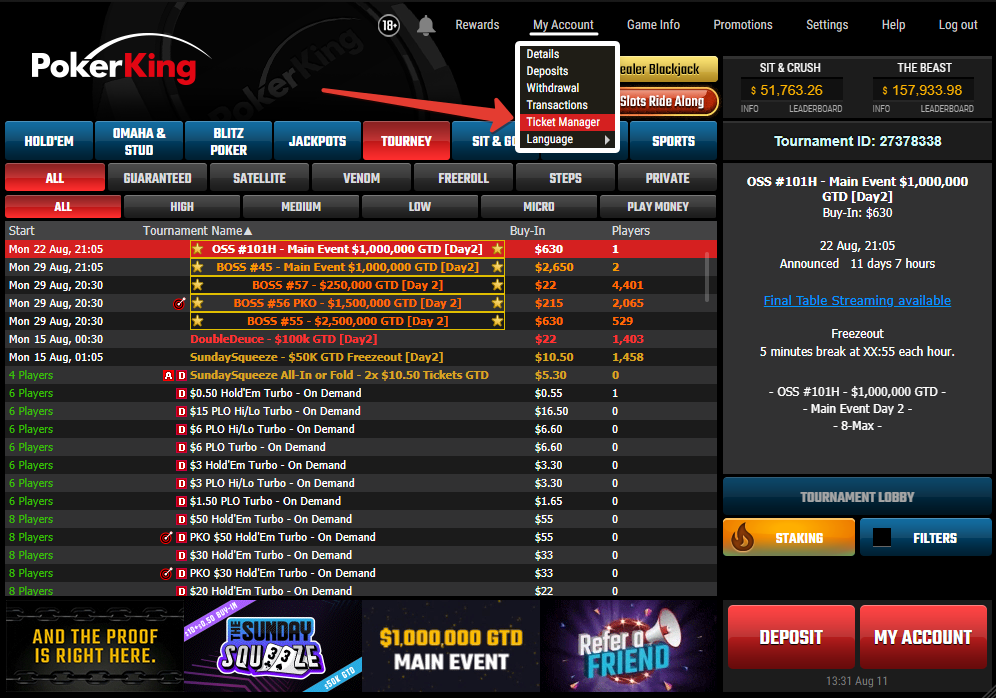 Please note that tournament tickets have an expiration date. If they expire, they will "burn" and cannot be used. Some tournament tickets will be limited to enter a specific tournament and will not be valid for other tournaments.
Terms and Conditions
If player has a tournament ticket, they player must register for the tournament using a tournament ticket, not a direct buy-in
If player does not have a tournament ticket, they can pay for the entry with tournament dollars instead of a direct buy-in
If player does not have a tournament ticket and not enough tournament dollars, he can enter the tournament by paying a buy-in
Tournament ticket must be used for a tournament with the same buy-in
A tournament ticket has no declared value, cannot be used as part of the entry fee for a more expensive tournament, and cannot be exchanged for multiple tickets of a lower value
Tournament ticket cannot be transferred to another player