Spin To Get In
If you want to take part in the tournament, but you don't have enough funds, you can enter it through special satellites, or use our "Spin To Get In" feature.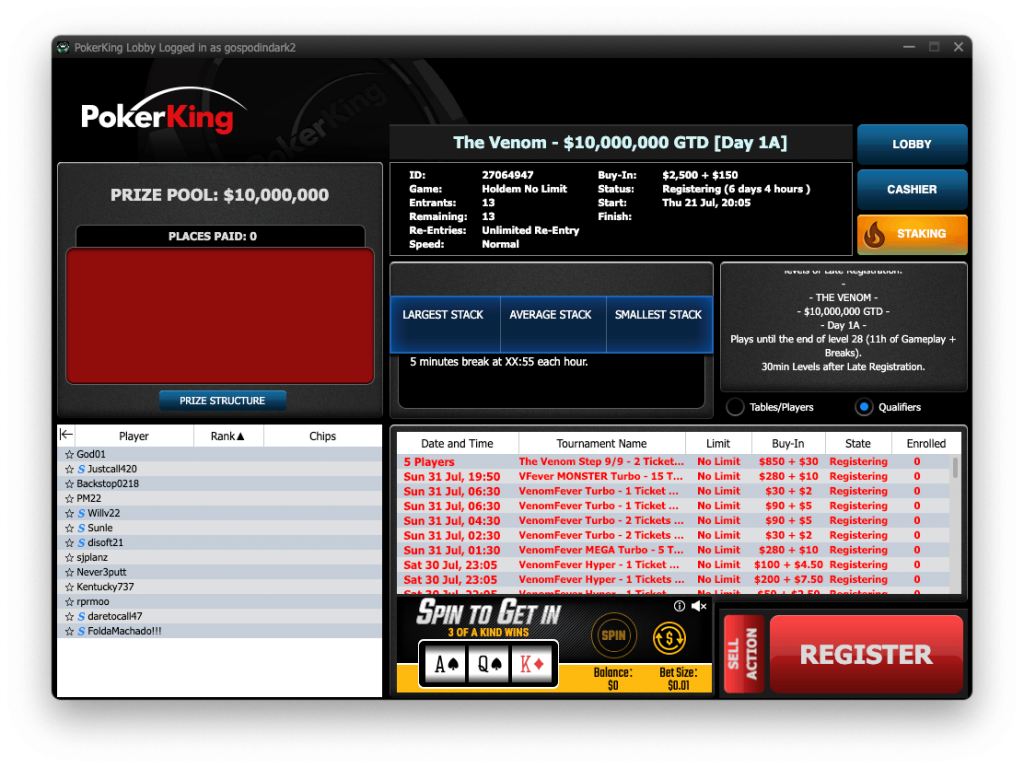 Spin To Get In is displayed in the lobbies of tournaments that you have not yet registered for. The feature is a slot machine with a spin price of $0.01, $0.25 or $1. If you get 3 identical elements on the reel of the slot machine, you will automatically be registered in the tournament you have chosen.
Unlike satellites with a standard 10% tournament fee (example: $2 buy-in + $0.20 tournament fee), Spin To Get In is played with a 2% commission. Thus, the slot machine has a payout of 98%.
The function can be used to re-enter a tournament if the tournament is in re-entry mode.
Unlike slot machines in a casino, the prize in Spin To Get In does not depend on the cost of participation. If you win by spinning the drum for $0.01, $0.25 or $1, you get the same prize – participation in the tournament. The probability of getting into the tournament depends on the cost of scrolling, it is calculated by the formula:
(Spin Cost – Commission) / Tournament Entry Cost = Win Rate