Player to Player Transfers (P2P)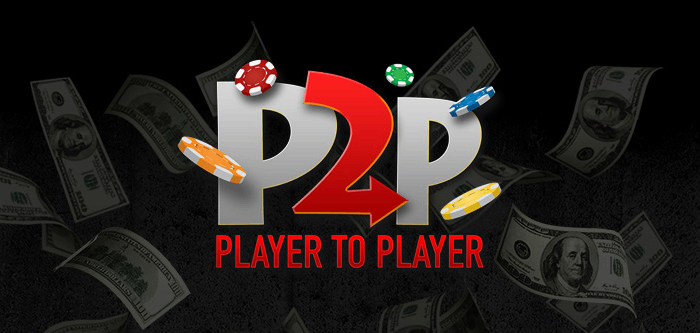 Player to Player (P2P) transfer is an internal transfer between PokerKing player accounts without using cashout and deposit.
A transfer between users can be considered the first deposit. Thus, a player who is not able to deposit funds can receive funds directly from another player he knows and receive a first deposit bonus.
How to make a P2P transfer on PokerKing?
Click on the "Cashier" button in the client
Go to the "P2P Transfer" tab
Specify the amount and nickname of the user to transfer
FAQ
Can I withdraw funds received from another player?
It is necessary to generate rake corresponding to 10% of the amount received. After that, funds will be available for withdrawal.
For whom are P2P transfers available?
All users who have passed account verification and waited 24 hours from the moment of registering an account can use the P2P transfer option.
I'm trying to transfer funds, but I see the message "invalid account". What can I do?
When making a P2P transfer, you must specify the player's nickname, which is displayed at the poker table, and not the login used to enter the system. Also make sure that the recipient's account was created no earlier than 24 hours ago.
Terms & Conditions
In the case of receiving funds through a P2P transfer, the player can receive a bonus on the first deposit, but for this it is required to inform the Room Support Service about the transfer.
Limits on the amount of P2P transfer are set for the players individually and are subject to change without notice. You can see the current limits on the P2P transfer page in the "Cashier" section.
Each P2P transaction is reviewed by the Help Desk and this process may take up to 24 hours.
PokerKing is not responsible for agreements between players regarding the transfer of funds. Before making a transfer, you must verify the identity of the recipient.
PokerKing cannot return any transfers.
If you have any questions or need help, please contact PokerKing Support!