Navigating the Software
Our game lobbies and filters are easy to navigate, so you can effortlessly find the game you want to play.
Table Design
Not only are they aesthetically pleasing, but they offer great convenience too. You can sit in and out of all the tables that you are playing by using the 'sit in/sit out' options and we've allowed for more options with our 'pre-action check boxes' while you play to make multi-tabling easier.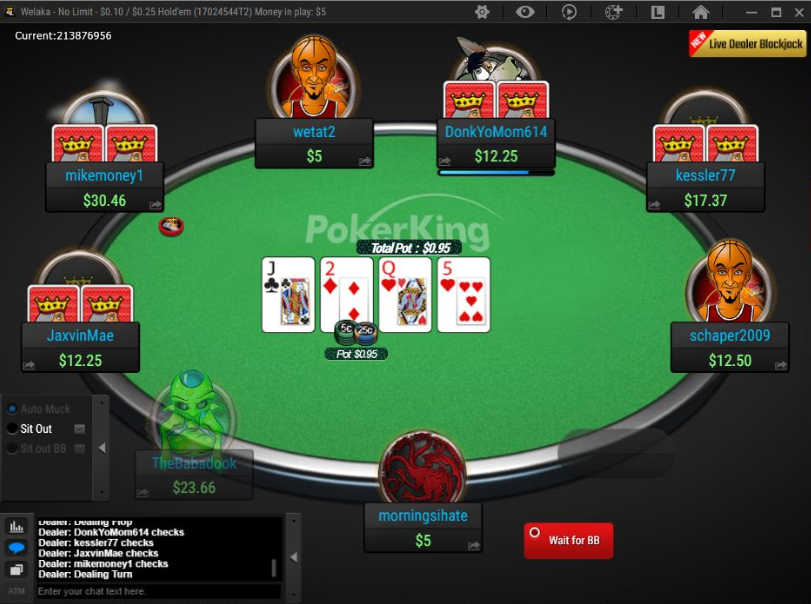 There are also prominent information displays to keep you informed about the game you're playing, upcoming tournaments, and how well you're doing at the table.
Main Lobby
We've graphically designed both the main lobby and tournament lobby to be user friendly. You can access all our diverse features directly from the main client and see every important detail while playing a tourney with a simple click of a button.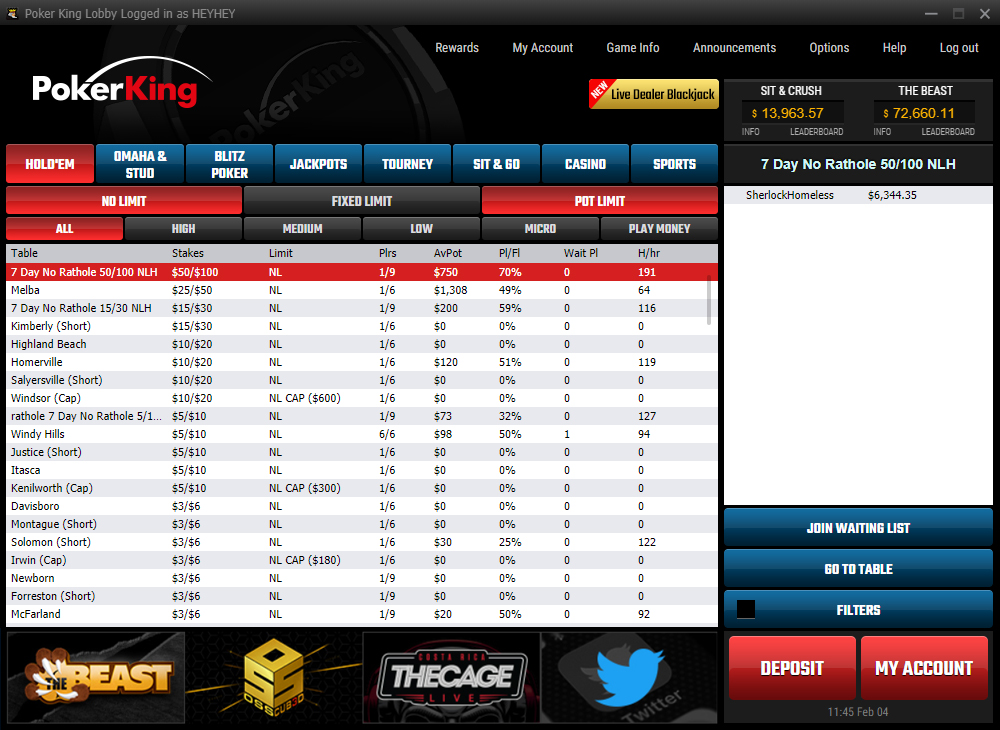 Waiting Player Lists
The player waiting list is in the main lobby so you can easily see who you can play against, who is next in line, and opponent players chip stacks. It's an excellent tool for selecting your perfect game!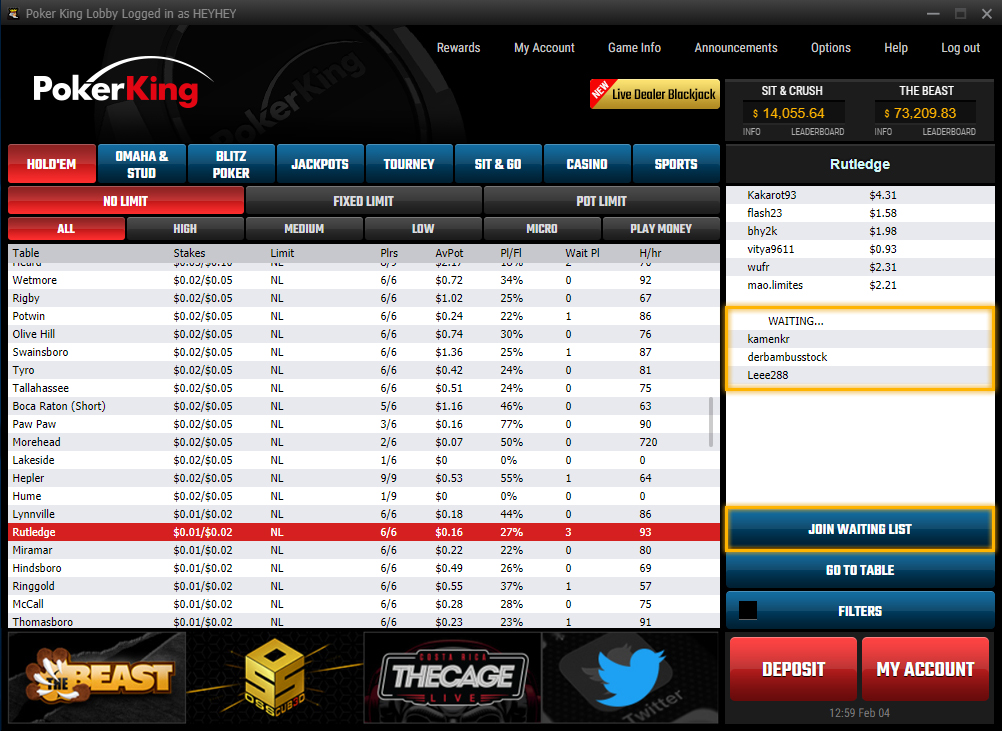 Tournament Lobby
Similar to the cash game lobby, this screen contains a table with the available tournaments to play. You can also use filters for quick searches.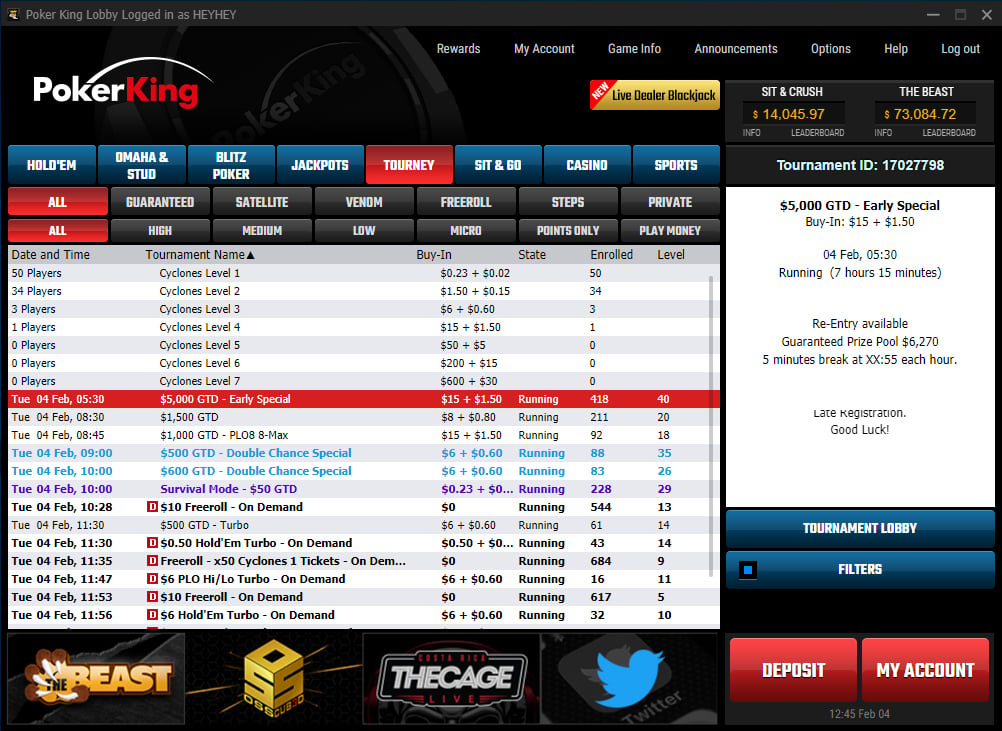 Filters
You can specify the exact type of cash game that best suits your needs by clicking on the corresponding box. Here's a look at all the filters which allow you to sort through the cash game tables by the number of players, buy-in type, stakes, and others!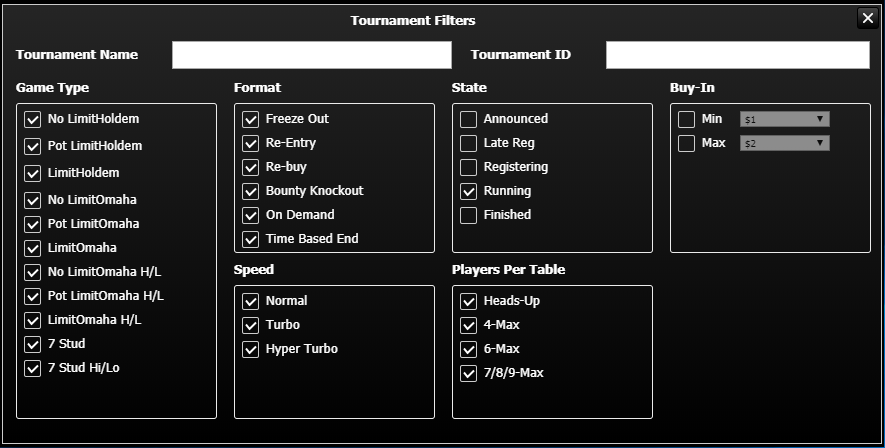 Individual Tournament Lobby
When you select one specific tournament from the tournament lobby, you will see a separate window with information about that tournament. In this window you will see the payout structure, the number of participants, players names and stack sizes, and other additional information.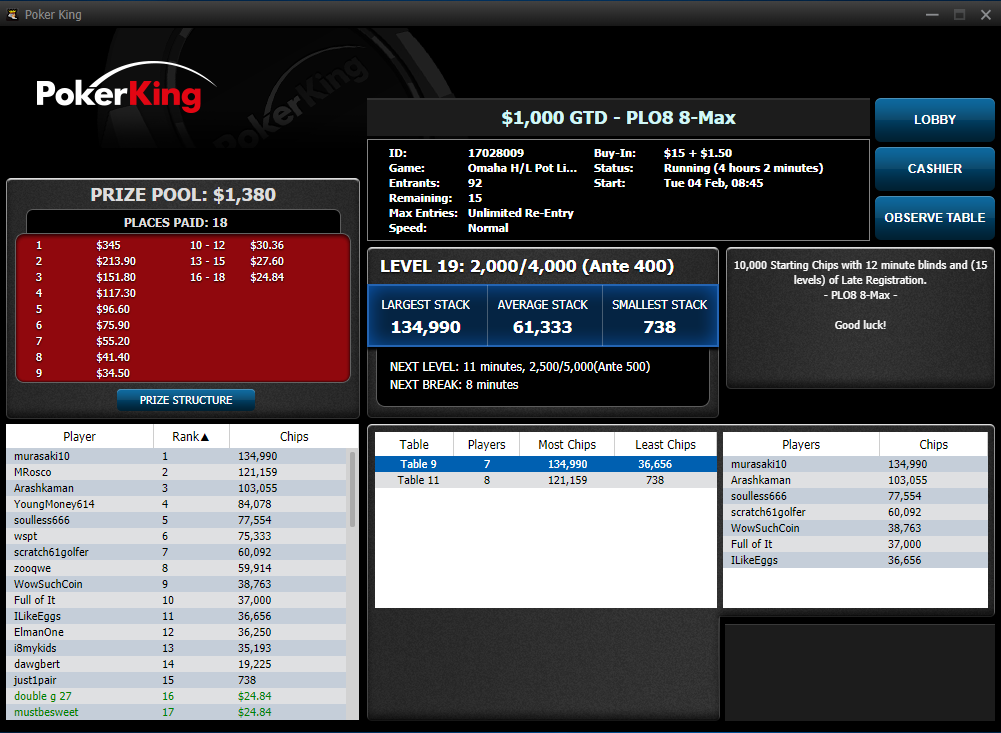 The information on this page is valid as of September 21, 2022.