ITM Sign in Tournaments
You will see the "ITM" sign on the gaming table at the moment when the tournament reaches the prize zone. This feature is intended to make it easier for tournament participants to play. You won't have to constantly look in the lobby and you won't miss the pay jumps: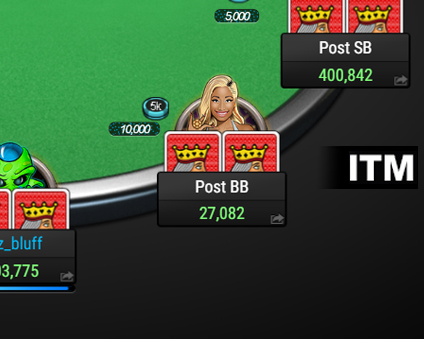 Please note that the PokerKing room has a progressive payout system. This means that with the appearance of the "ITM" symbol, a prize corresponding to the minimum payout in the tournament has already appeared on your balance. By reaching higher payouts, you will receive the difference between the minimum and current payouts.