Confiscation from cheaters
The problem of cheating in poker concerns everyone looking for a fair and competitive game.
Motivated by the desire to keep the poker ecology in a pleasant state for players of all levels, the PokerKing team carefully monitors everything happening in the room using the best contemporary technologies to detect and punish the cheating players.
Thus, In January 2023, on PokerKing and other WPN skins, 31 accounts were tracked and banned for violating the rules and terms of service.
The fraudulently obtained money on the perpetrators' accounts were confiscated and used to compensate their victims.
The compensatory payments of $698,048 from WPN were distributed between 29,380 users.
The amount of compensation in each case depended on the damage caused by the actions of bots, cheaters and other frauds.
To see the exact amount of your compensation, go to the PokerKing lobby, "My Account" —> Transactions —> Financial History. There, find the "Quick Filters" category, select "Security Refunds" in the dropdown menu and click Search.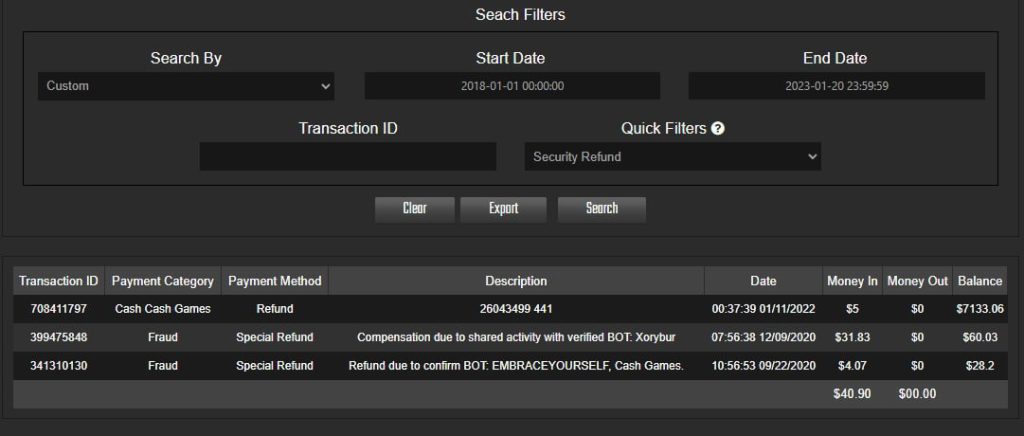 The detailed information on the banned accounts and the money confiscated from them can be found on the WPN website.