Bankroll Beneficiaries
Our "Bankroll Beneficiaries" feature allows you to specify one or more people to whom your bankroll will be sent in case the account owner passes away or has not logged into their account for a set number of months. This is a voluntary feature that is inactive until you enable it yourself. The transfer in favor of the beneficiaries is carried out in cryptocurrency.
To activate the feature, launch the game client, then select "My account" and the "Bankroll beneficiaries" tab. There you can specify:
Conditions for activation of the function: the number of months during which you did not log into your account – from 18 to 39 months
Cryptocurrency of the beneficiary to which your bankroll will be transferred.
The address of the beneficiary's wallet in the selected crypto currency.
Percentage of your bankroll to be transferred to the selected beneficiary.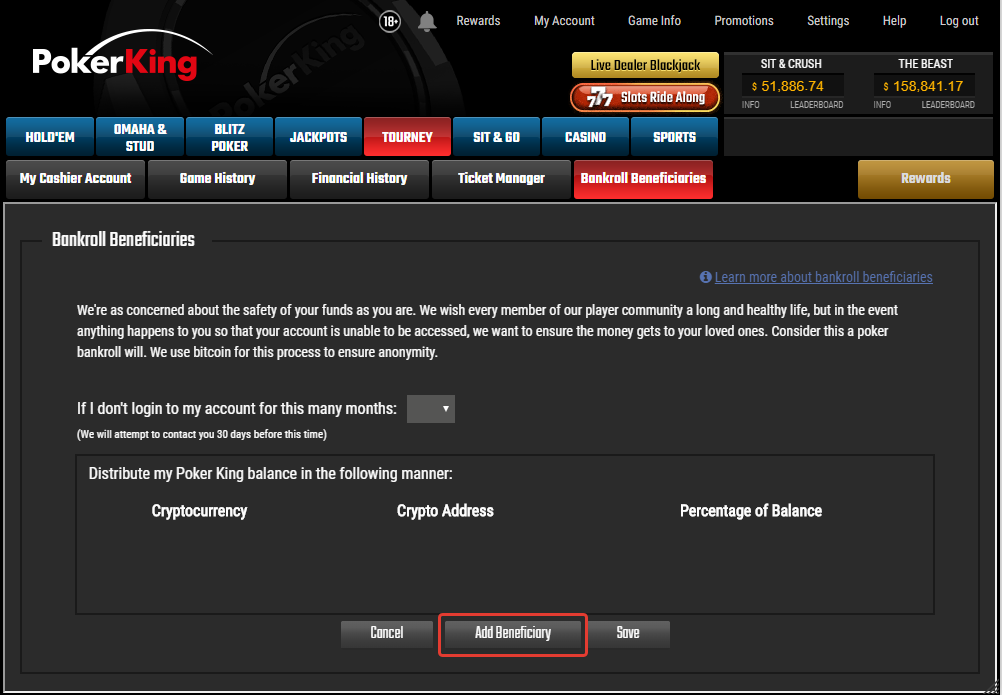 You can choose one or more beneficiaries. Before distributing your bankroll, we will attempt to contact you. When the number of months of inactivity you specified expires, we will send your bankroll using the cryptocurrencies of your choice at the percentage you specify to the addresses you specify.