PokerKing Reshuffle
Reshuffle is an innovative feature aimed at combating unfair play.
How does reshuffle work?
As soon as a player folds their cards, they are not thrown into the muck but are instead returned to the deck. Any new player can receive the cards that opponents have folded. Or, the folded cards may appear on the board.
Features of using the reshuffle
• Players at these tables look at their cards in turn. You cannot see your cards until the player to your right has made their move.
• Pre-action buttons do not work at reshuffle tables.
How to find reshuffle tables in the lobby
Reshuffle is available at PLO, PLO8, 5 Card PLO and 5 Card PLO8. Reshuffle tables marked in the lobby with a special shield icon.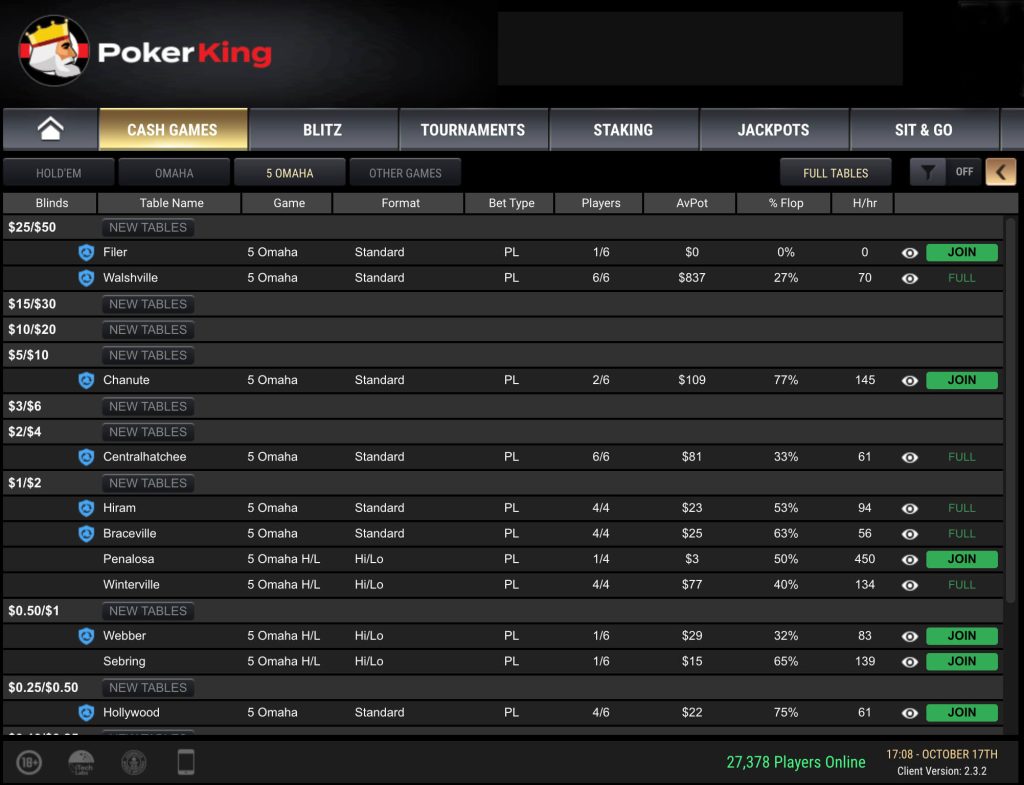 The reason for the introduction of the reshuffle function
Sometimes cheaters collude at the same table and share their cards with each other. The reshuffle feature is designed to completely eradicate this problem.