Two-Factor Authentication (2FA)
PokerKing uses the Two-Factor Authentication (2FA) for additional protection of your account.
2FA is the method of authorization of the user, requiring them to provide a special code from a different source.
On PokerKing you can enable the 2FA through Settings —> 2FA Security. You can choose to receive the code either through  WhatsApp, SMS, Voice Message or email.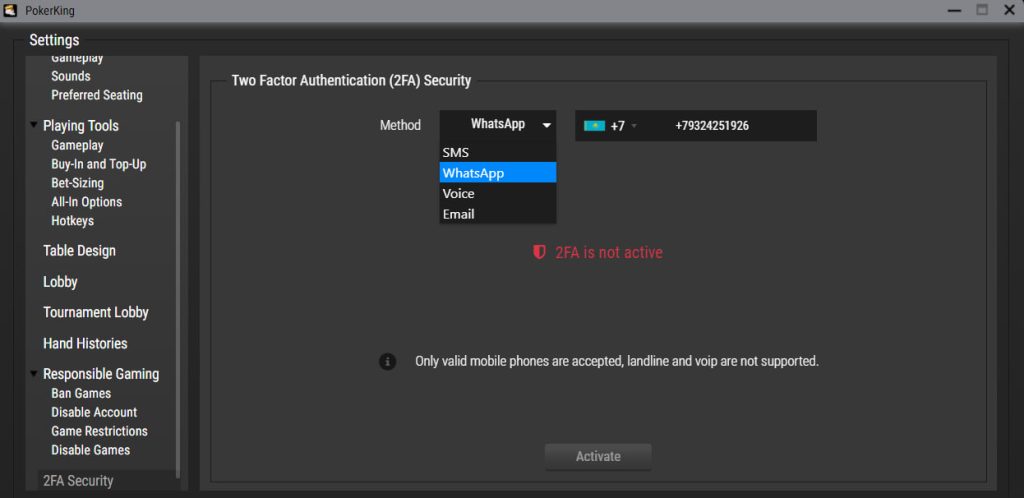 Important! You can enable the 2FA only in the PC client — the mobile application doesn't allow you to activate it. However, once enabled, it will work for any attempt to log in regardless of the device.