OSS Tournament Festival $24M GTD
OSS will run from December 3-20, 2022. There are 148 events with buy-ins from $6.60 to $2,650.
There are three Main Events with a total $4M guarantee:
$630 Main $1M GTD
$215 Main $1M GTD
$2,650 Main $2M GTD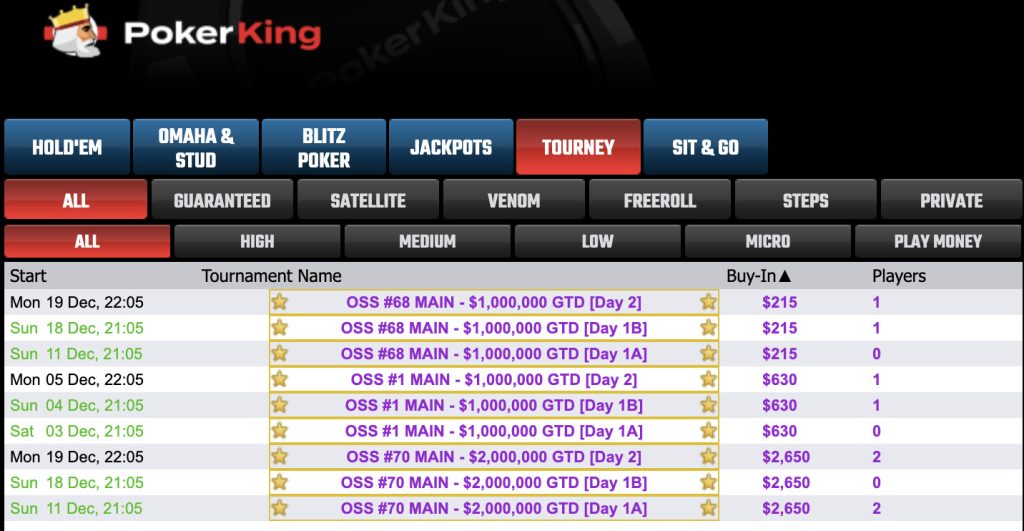 All Main Events have a similar structure:
20 minutes blinds until the end of late registration, then 15 minutes blinds.
18 levels of late registration.
The duration of the first day is 23 levels (about 8 hours including breaks).
Players who qualify for Day 2 cannot participate in Day 1B.
Satellites have been added to tournaments. You can qualify for the $2,650 Main via The Venom satellites. The easiest way to qualify is the $95 Beast & SnC Venom MEGA satellite with a 20 ticket GTD. You can get into it by winning a ticket in The Beast and Sit & Crush races.
There are also two two multi-flight OSS tournaments:
$630 OSS 134H $2M GTD
$215 OSS 134M $1M GTD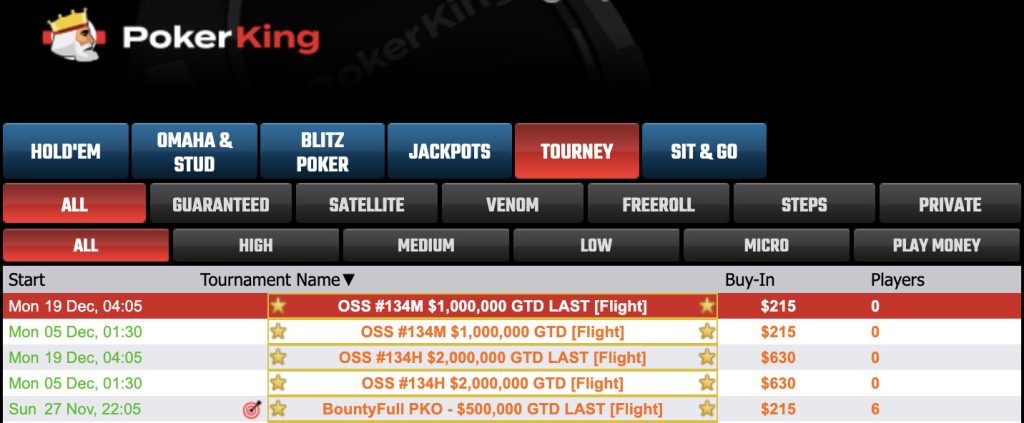 Flights will run from 5th to 19th December. The tournament structure is identical:
Late registration 24 levels for 10 minutes blinds. After the late registration closes, the blinds are 15 minutes.
The flight stops when 12% of the participants remain – everyone receives a prize of two buy-ins and moves on to Day 2.
For the first time, OSS will host 5-Card Omaha Hi-Lo PKO Tournament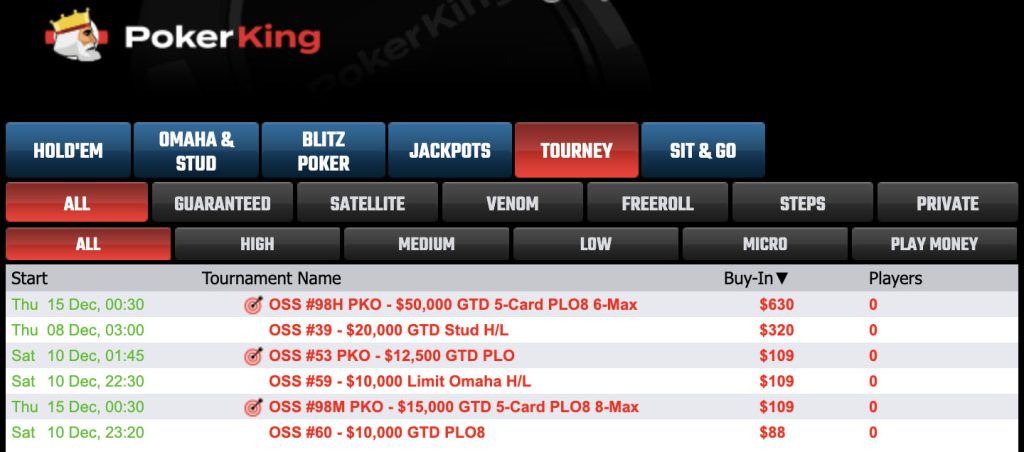 $630 5-card PLO8 6-max PKO $50K GTD
$109 5-card PLO8 6-max PKO $15K GTD
The schedule also includes PLO, PLO8, LO8 and Stud8 tournaments.
The full OSS schedule will be posted at a later date.
Post updated 11/27/2022.