New Software Update Announcement
Grand PokerKing software update happened on July 5th. These client changes reflect customer wishes. We are happy to announce some exciting new features.
Overall Lobby Updates
A fresh new look design. But you can customize your client as you wish.
New separate page for all our promo. There will be no more annoying pop-ups and banners.
The number of players currently online is displayed in the lobby.
Tournament updates such as overlays and events is displayed more carefully.
Final table streams became more frequent.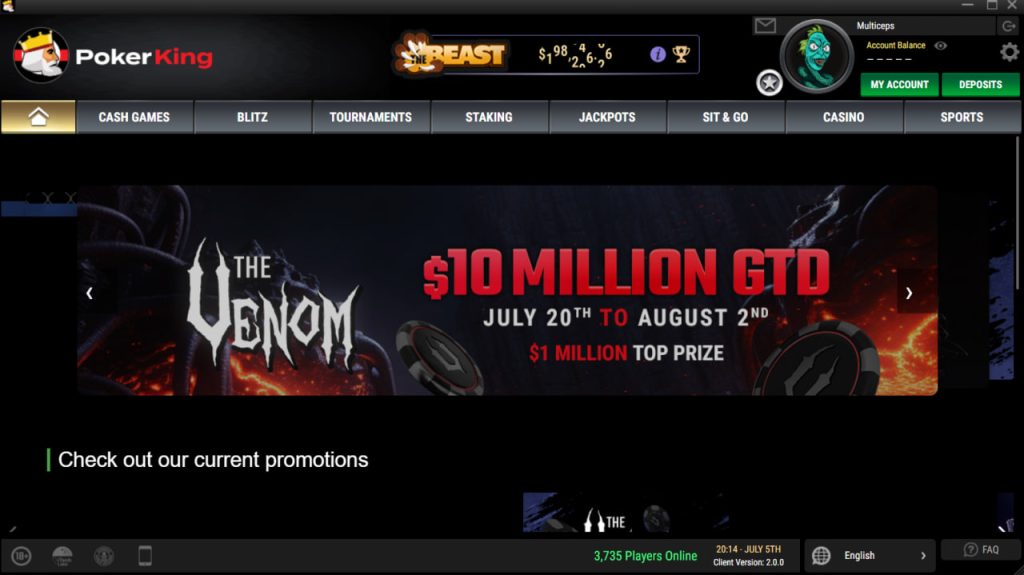 Tournament Lobby Updates
A new widget-based, detachable tournament lobby. Customers can customize it.
Improved navigation (filtering and searching). Easier to pin events and see the tournaments you are registered for.
Final table streaming indicators added to the lobby.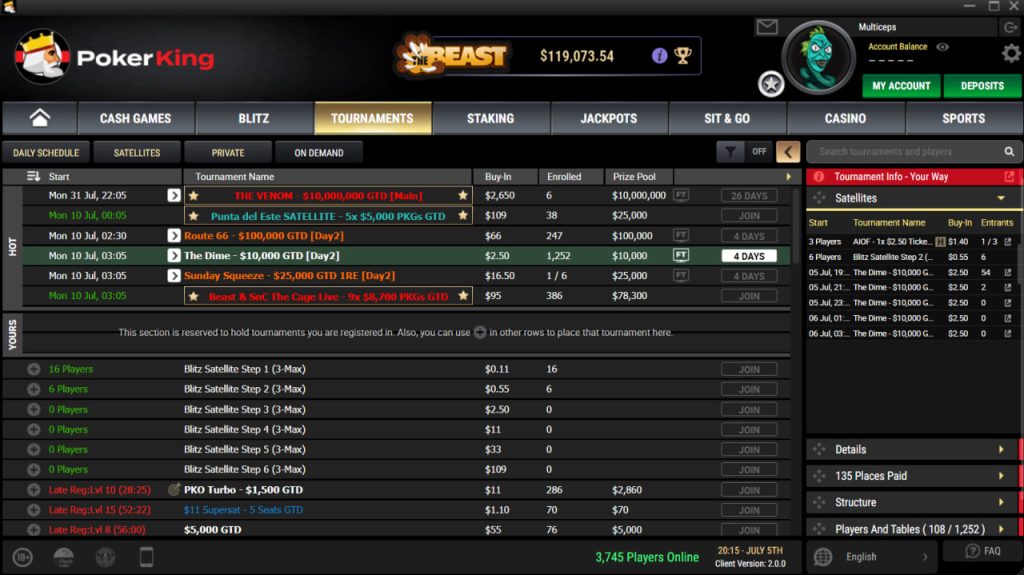 Cash Game Lobby Updates
Players can open only one table at a time. A new table cannot be created while an empty seat is available in that cash game group.
The most recently created table will be closed, if a cash game group has more than one table with one person sitting alone,
Waiting lists for specific tables are no longer available. Waiting lists are functioning like in the live cash game. A player will take a seat at the first table with an available seat.
New buttons added: "Join the table" and "Hide full tables"