Mystery Bounty Tournaments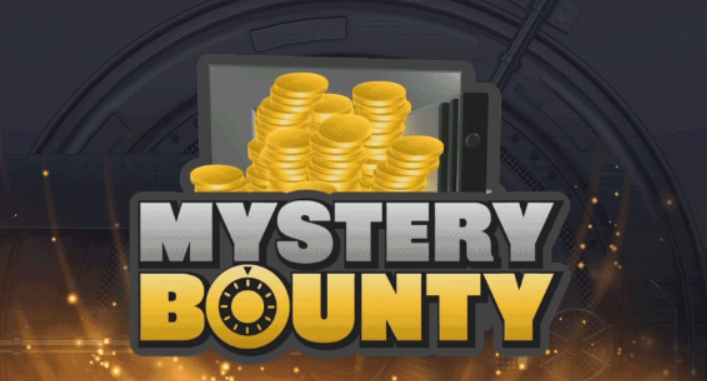 Mystery Bounty is a new format of KO tournaments. You can win thousands of dollars just by knocking out an opponent.
What is the difference between regular KO and Mystery Bounty Tournaments
In regular knockout tournaments, a certain amount of prize money is awarded for knocking out a player.
In Mystery Bounty, the knockout bounty is only awarded in Phase 2, and the amount of the bounty is determined randomly each time.
The buy-in of the Mystery Bounty is divided into two prize pools:
50% are deducted to the bounty fund;
50% to the prize fund of the tournament.
Mystery Bounty tournaments consist of two stages
Phase 1
There is no bounty for knocking out players during this stage. The task is to get to Phase 2. You can play several Phase 1. All the chips you accumulate at the end of each flight will be added to your Phase 2 starting stack.
Phase 2
For each player you eliminate you will earn a random bounty prize. You can knock out an opponent at the very beginning of Phase 2 and get the maximum bounty. That's why it's important to build up your stack in Phase 1 to increase your chances of getting the maximum knockout bounty.
The upcoming Mystery Bounty tournaments will be held at the High5 Series from August 6th to August 27th. There are two Mystery Bounty tournaments on the schedule:
$16.50 Hi5 Mystery Bounty $300K GTD with $30,000 top bounty;
$2.50 Hi5 Mystery Bounty $75K GTD with $7,500 top bounty.
Phases 1 will go throughout the series. The combined day starts on August 27th at 13:30 ET.